Can You Do Away With Your Payday Loan Debt By Filing Bankruptcy?
Did you take out too many payday loans to meet your mid-month financial contingencies? Payday loans are usually considered as one of the best financing options for all those borrowers who are in urgent need of immediate cash. Although there are websites that always praise the features of such short term loans, failure to handle them can push towards a big mess, getting out of which may shell off some more dollars from your wallet. As payday loans carry outrageously high interest rates, there are many who fail to repay the balance on their next payday and start racking up debt. If you too are one among them, how about relieving yourself of the debt burden through bankruptcy?
A payday loan is usually viewed as credit card debt and therefore it is certainly possible to wipe off through both Chapter 7 and Chapter 13 bankruptcy. The key thing that needs to be considered is the date on which you've taken out that loan. Like credit card debt, if you've received the loan within the last 3 months or 90 days, there'll be a presumption of abuse or fraud by the Bankruptcy Court. When a debt is viewed as a fraudulent transaction, the debtor requires paying back the entire amount in full. This is the reason why a person needs to wait for at least 90 days before filing bankruptcy. If the total outstanding principal balance that you owe is a bigger one, you may have to wait for more than 90 days.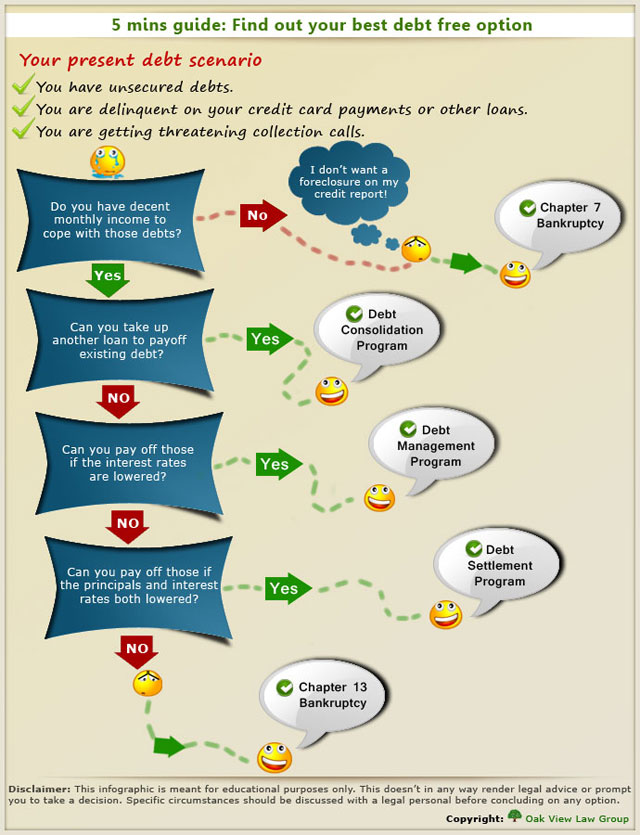 Getting the help of an attorney while filing bankruptcy to wipe off payday loan debt
It is certainly true that the best payday loan help that you'll get is from the attorney who is helping you file bankruptcy. You should cooperate with the debt attorney by telling him the details of the total amount that you owe, the interest rates that you're being charged and the fees that you've accumulated. The attorney will work with you and help you fill out the bankruptcy petition form that will list payday loans as unsecured debt. Here are some points that you should keep in mind while filing bankruptcy for payday loans.
· Don't take out payday loans again in the weeks before you file bankruptcy for the same reason. If the court sees that you're accumulating debt in order to defraud the court, the bankruptcy case may be thrown out.
· Ensure that your attorney doesn't encourage you to take out a payday loan. Even though you can't pay off the fees of the attorney, you should never take resort to payday loans.
· If you file Chapter 13 bankruptcy for payday loans, this will be treated as any other unsecured debt and therefore you need to reward the lender with as much amount as you would have given to your lender through Chapter 7 bankruptcy.
Inform everything in detail to the bankruptcy attorney so that he doesn't fall short of information when needed. So, when you feel yourself overburdened with payday loan debt, you might file bankruptcy and exterminate all your financial woes.